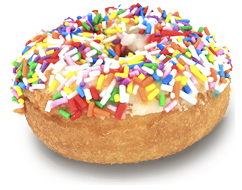 As of September 30, 2009, all BC food service establishments must meet three regulatory requirements for all food located on the premises of, used in preparation, served or offered for sale:
Documentation for food is kept on site and provided to the Environmental Health Officer upon request (ingredient lists, Nutrition Facts table or product specification sheet) for all food in your establishment.
All soft spreadable margarine and oil meets the restriction of 2% trans fat or less of total fat content.
All other food meets the restriction of 5% trans fat or less of total fat content.
Food exempt from the 2% and 5% trans fat restrictions includes:
Food whose only source of trans fat comes from dairy products and ruminant meats (that is, naturally occurring trans fats).
Pre-packaged food with a Nutrition Facts table required under the Food and Drugs Act (Canada), sold or offered directly to the consumer without any alteration to the nutritional contents.
Download a copy of:
BC TRANS FAT INITIATIVE PROGRESS REPORTS
Click here to view the biannual BC Trans Fat Score Card May 2018.
Click here to view BC Trans Fat Initiative Evaluation Report June 2010.