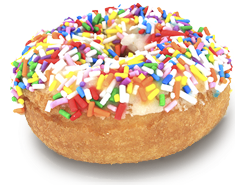 On September 15, 2018, the federal government banned partially hydrogenated oils (PHOs) from the food supply by adding PHOs to the List of Contaminants and Other Adulterating Substances in Foods under Division 15, of the Food and Drug Regulations. The ban applies to all foods sold in Canada, including imported foods, and foods prepared and sold in food service establishments.
BC's Trans Fat Regulation became redundant when the federal ban on the manufacture of PHOs came into force on September 15, 2018. On February 11, 2019, the Province of British Columbia repealed its Trans Fat Regulation.
From September 30, 2021 to February 11, 2019, British Columbia restricted the amount of trans fat served in food service establishments. Environmental Health officers across the Province inspected over 167,000 sites and compliance rates were 95, 98, and 97 percent respectively for the documentation requirements, the 2 percent restriction for soft margarines and oils, and the 5 percent restriction for all other foods.
BC TRANS FAT INITIATIVE PROGRESS REPORTS
Click here to view the final biannual BC Trans Fat Score Card October 2018.